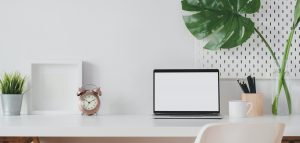 Most of the sessions are conducted online via FaceTime, Zoom or by telephone, depending on what the client prefers. In addition to remote counselling, I also offer a very few limited spaces for therapy in person indoors and outdoors in nature, rather than in an enclosed space. Walk and Talk Therapy takes place close to my clinical practice indoors, in Little Venice / Westbourne Green, close to Royal Oak Underground Station, W2 6ET.
Walk and Talk Therapy is what it says on the tin. Instead of sitting in front of your counsellor in a traditional therapy room, the counselling session takes place outdoors walking side by side (or sitting on a bench while observing the social distancing rules if preferred by the client).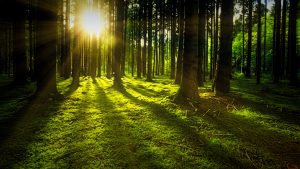 Why you might be interested
There are lots of advantages of being outside – you and the therapist are on common ground and you can literally set the pace. The therapy may introduce walking into your life or fit in with your own existing routine of being active. Walking is known to be calming as well as a stimulus to new thoughts and ideas.
It is counselling in motion, and although it is not a fitness session, it is often more dynamic than a traditional indoor session. If you have felt stuck in therapy in the past, being physically active helps release some tensions and stimulates new thoughts and ideas. It is a metaphor for moving forward.
During a walk and talk therapy session, you lead the pace just like in a traditional counselling session. Yet the dynamic is fairly different. You and your counsellor are on the same footing, literally. Walking side by side can be much less intimidating and helps release inhibition. It can be taken as an introduction to counselling, followed up by a more formal type of therapy if you're apprehensive about being alone in a room with a therapist looking directly at you.
Also, people sitting in an office all day and for whom the idea of sitting yet again for a counselling session can prevent from seeking counselling, walk and talk therapy might be an option they would like to consider.
Even if you're confident talking face to face to a counsellor, you might become apprehensive when confronting particularly tricky issues for you. The combination of walking and fresh air allows for easier engagement and process, and you can feel more grounded as you're moving forward while walking.
What will happen
You'll be moving – physically and probably figuratively too.
You'll be breathing and being in nature, which can be meditative.
You'll be connected to the outside world in a gentle way. If you are going through a life transition, have anxiety or are experiencing some kind of loss or grief this may be helpful in grounding you.
You'll be setting the pace of the session. If you prefer a meditative, relaxing session or walking or a more active, fast-paced session, your therapist will match your pace.
You'll probably be energised physically and mentally by the end of the session and that may carry on into the rest of the day and the week.
How about the weather?
Usually, before the first session you have a discussion with your therapist to agree on what you will do if the weather is bad. Most therapists practicing walk and talk therapy are not deterred by a few drops of rain, but it is the client's call and you can always opt for an online or telephone session instead with enough notice (at least 24 hours).
Before your first session it is also useful to think and discuss the issues of confidentiality and how you will negotiate encountering other people when out walking. Whether it's in a park, by a beach or in town, seeing people walking and talking side by side is a very common sight. A client and therapist walking side by side don't look any different.
For some people, walking outside might itself confront issues they would like to address such as a fear of open spaces or a fear of feeling judged for their appearance. Having a therapist on your side might ease a return to engaging in social situations. The focus of walk and talk therapy is not on how fast or far you can walk but on you, your process and what you are comfortable with.
Walk and Talk Therapy is also particularly helpful for people feeling they are trapped in a life or roles that don't fit them anymore. Being outdoors and talking about their issues enhances the renewal of a sense of freedom. Walking helps increase the blood flow to the brain, and new ideas to tackle our issues are more likely to come up.
On the other hand, it might not be the best option if the issues discussed are traumatic and being in full public view is not appropriate. In this case, an alternative mode of therapy might be more suitable, such as video or telephone.
Finally, research shows that walking is not only good for your physical health, but it is also good for your mental health:
Research on Exercise and Mental Health
About.com – Walking for your mind and spirit:
https://www.verywellfit.com/walking-for-your-mind-and-spirit-3432871
BBC News – Walking could be a useful tool in treating depression:
https://www.bbc.co.uk/news/health-17701485
New York Times – How exercise can calm anxiety:
https://well.blogs.nytimes.com/2013/07/03/how-exercise-can-calm-anxiety/?_php=true&_type=blogs&_r=0
(Adapted from Counselling Directory UK)