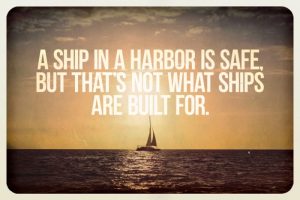 'I initially sought help from Steven after going through a handful of very distressing life experiences including coming to terms with my sexuality, starting a new job in a very high-pressured environment and suffering from anxiety/panic.
I saw Steven for a considerable period of time. He used a range of very helpful techniques and suggested some insightful literature which helped me to see 'the wood through the trees' and challenge my thinking patterns. Very quickly I felt able to establish a relationship of trust and openness given his empathic and personal approach. This meant   that I felt able to communicate unreservedly.
I found it particularly useful looking into the past and seeing how this had influenced some of my present behaviours.
Whilst I have still have some way to go, I now feel in a position where I am much more positive about my life experiences and I feel better able to manage/challenge life's stressful episodes. I am very grateful to him for his efforts.'
BN
"As a young professional I moved to London with limited friends or acquaintances in the city, and found myself rather naively getting involved in the darker side of the London gay scene. I quickly developed a serious addition to drugs (in the context of so called "chemsex"). When I first contacted Steven I had been struggling with this addition for a few years. I was at a point where I had overcome the worst of my destructive behaviour but was still turning to drugs and chemsex all too often, and this had put myself and my relationship at risk. Supported by my partner, I sought help from Steven. Steven was instrumental in helping me establish a much wider awareness of the influences (many from my childhood and upbringing) which had distorted my thinking and left me so susceptible to drugs & chemsex as an escape mechanism. This opened my eyes to new ways to challenge my thoughts and behaviour and was transformational in finally providing the security and confidence to move on with optimism from a dark chapter in my life. I feel very grateful to Steven for his help and can resolutely recommend Steven to others struggling with similar challenges."
CK
'Steven allowed me to really equip myself with the tools to be able to be more aware of myself and encouraged to actively work on being conscious of my actions and my behaviours.
This coupled with the challenging questions and forcing me to think about things from a different perspective were an incredible help – and I would happily recommend him.'
CC
'I came to see Steven at a difficult moment, where I was going through quite a few changes in my life and where I had felt hopeless for a while. A friend had recommended him to me, and knowing that I had reached a point where I could not get better on my own, I decided to seek out his help.
I really appreciated his honesty in going to the root of problems and confronting me with what was wrong, uncovering many truths, and all throughout the process, remaining very engaged, providing solutions, exercises, suggestions (weekly goals, mindfulness etc.) Steven can be very attentive, listening for a long time, and the next moment be vocal about his thoughts and suggestions in a detailed way, which makes you feel not only understood, but concretely helped, with expert advice.
I went for therapy with Steven for two years, during which we not only worked on the issues that I had brought with me to begin with, but also latent ones, that lay underneath specific fears or social anxiety. We covered many topics, identity, self-esteem, grief, work, acceptance, illness etc. and many areas of my life improved thanks to him and his help. His recommendations of books, apps or movies also always added support throughout my journey.
During our two years I encountered several events that had a huge impact on my life, and Steven was ready to assist me in dealing with change, for which I am really grateful. His knowledge is vast and we never stumbled across an issue he could not help me with. I highly recommend his help.'
AM
'I had recently come out of an abusive relationship with my boss who used his position to exploit me in his pursuit of academic ambitions. By the time (seven years) I sought help I was a nervous wreck with an occasional lack of desire to continue living. My miseries were also being exacerbated by many unconventional difficult situations and rejections I had faced earlier in my professional life, and sometimes stressful and overbearing relationship with elder sibling and family hardships.
It was by a big stroke of luck that I found Steven when I was in dire straits. By my second session, I felt a connection that I reckoned I should have with a therapist. Trust came easily and naturally. More importantly, I felt safe. It was a journey that went on for over a year. I found Steven's incisive discernments enlightening and guided me to discover, understand and accept myself. Steven recognised I had forgiven everyone but myself; he also made me appreciate how my unconscious grieving of the loss of lost opportunities was ruining my present life. Steven worked with me using a combination of counselling approaches, predominantly psychodynamic psychotherapy and person-centred-approach.
One of the best things about working with Steven was his full attention with no distraction like taking notes. He has a remarkable memory and would remember every important detail. I felt I was his only client. I had the help of anti-depressant and an exceptionally supportive partner during my therapy but what I achieved from my sessions with Steven is something that only a professional therapist can provide.
I would highly recommend Steven to anyone who is suffering. For me looking for a suitable therapist was overwhelming, it was like looking for a needle in a haystack, there's just too many to choose from! I could not have asked for a better therapist. If there is anyone looking for help it is my hope that you would stumble upon this testimonial and have a fruitful work with Steven… and, learn to live life again happily.'
NA
'I came to see Steven to help understand my volatile temper. He created a pleasant environment in which to talk and our conversations ranged much further, and deeper, than that original remit. Steven really helped me to understand my needs and motivations and to realise areas that I want to improve. I now feel much more centred, confident and in control of my emotions. He is an excellent therapist and I highly recommend him.'
KM
'I sought help from Steven in my struggle to make sense of and manage my reaction to major changes in my life. These included adapting to living in London after rural life and adjusting to a transformed social life following my marriage, all against the background of the structural change of retirement. I wanted to work through these issues, with an active steer.
Steven has helped enormously to lead me to a much clearer understanding of how my emotions work, what triggers and reinforces states of anxiety and low self-esteem, and how to keep these in perspective. He challenged a habit of negative self-deprecation and self-analysis that occasionally got out of hand, giving me the impetus to do the same for myself and to become a more positive actor in my relations with others. His intervention has guided me from pessimism to (generally!) contented realism.'
RH
'I cannot speak highly enough of Steven. I came to see him after a painful relationship breakup and was in a very difficult place mentally. Steven's approach gave me the space to explore the various aspects of my life which were causing me anxiety and exhausting me emotionally. Once these had been identified I was able to move on a live a happier, more confident and productive life. Steven is the first therapist I had ever seen and my time with him opened my eyes to the field of cognitive behavioural therapy and the innumerable benefits of seeing a therapist. It's a thoroughly life-enriching experience and I would recommend it, and Steven, to anyone who feels they want to talk to somebody.'
FA
(Same client, two years after finishing therapy):
'It's now pretty much two years since the day I first came to see you, Steven. Just wanted to let you know that life goes from strength to strength!'
FA
'I decided to pursue counselling with Steven while experiencing a particularly busy and stressful period in my career and life generally. I had been suffering with anxiety attacks in a variety of day-to-day situations and felt that I really needed guidance on how to get my life back to normality. Through a number of sessions, Steven and I were able to look back and explore my past, and understand where many of my problems and challenges had stemmed from. We were then able to work together to develop an approach to reduce my anxiety. I have found my weekly sessions with Steven to be invaluable in gaining perspective on my life, my relationships with family and friends, and my plans for the future.'
JW
'As a trainee counsellor, I entered therapy with high expectations. Steven has always been sensitively responsive to my needs and encouraged my autonomy. I felt safe and Steven helped me to discover and introduce new perspectives to my life.'
AN
'I sought therapy due to the pressures of work in the banking industry. I had never had therapy previously and felt slightly apprehensive at first, but after the first few sessions I managed to relax sufficiently to get the most benefit from being listened to and supported in my difficulties at work. This also allowed me to face up to some issues stemming from my failed relationships and troubled past with my family. I felt that every step of the way Steven was there with me and this enabled me to work through these difficulties and see the light at the end of the tunnel.'
ML
'Having had counselling before I started working with Steven, I considered myself an 'expert' on therapy but I soon realised that each therapist is different and Steven encouraged me to work on things that I felt were important for me rather than setting his own agenda. This allowed me to bring up some of my earliest childhood traumas and deal with a lot of anger and sadness which I realised was affecting my current life and relationships.'
KT
'Steven was my first clinical supervisor. He supported me in a non-judgemental and professional way throughout my growth as a trainee psychotherapist, meeting me exactly where I was in my development. Steven helped me make sense of what supervision was when I first started, and allowed me to explore the challenges I was facing as a trainee practitioner from keeping boundaries, to dealing with endings and erotic transference. I am grateful to have met him early in my career.'
AR
'I want to say that the last five months have helped me to feel more confident in life – in work and personal situations. I am smiling so much more and I feel I have accomplished so much in a relatively short time. I know I have work to do, but I feel Steven has pointed me in the right direction.'
BR